Tickets
Donnerstag,

19.

12

.

2013

(20:00 Uhr)

AIDA Night Of The Proms
Tickethotline
030/2060708899
Premium Tickethotline
030/2060708844
Fan Page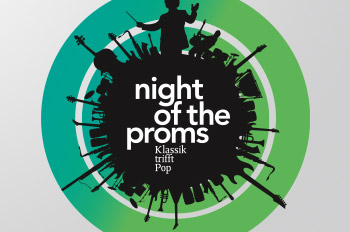 Night of the Proms
AIDA Night Of The Proms in der O2 World Berlin
Die AIDA Night of the Proms wird auch 2013 wieder in der O2 World gastieren und am 19. Dezember die größten Stars der Popmusik gemeinsam auf die Bühne bringen. Zum sechsten Mal in Folge schon ist die O2 World Gastgeber der Konzertreihe.

Zum 20-jährigen Jubiläum der AIDA Night Of The Proms präsentiert der Veranstalter erneut ein Stelldichein der internationalen Extraklasse. Mark King, Frontmann und Bassist von Level 42, Morten Harket, die Stimme von A-ha, Shootingstar Amy Macdonald, John Miles und die Berliner Rock'n'Roll Formation The Baseballs werden bei der Jubiläumsausgabe der AIDA Night Of The Proms in Begleitung des Sinfonieorchesters Il Novecento ihre größten Hits präsentieren. Den Part des traditionellen Klassiksolisten übernimmt die japanische Ausnahmepianistin Hiromi.

Das Erfolgsrezept der Night of The Proms verbindet Klassik und Pop wie keine andere Show. Begleitet von einem Sinfonieorchester führen bekannte Popkünstler die beliebtesten Hits der letzten 300 Jahre auf, ohne sich dabei von Genregrenzen oder Trends einschränken zu lassen.
Erleben Sie diese einzigartige Mischung aus Klassik, Evergreens, den legendärsten Rocksongs, Pop-Perlen und aktuellen Hits in der O2 World Berlin.